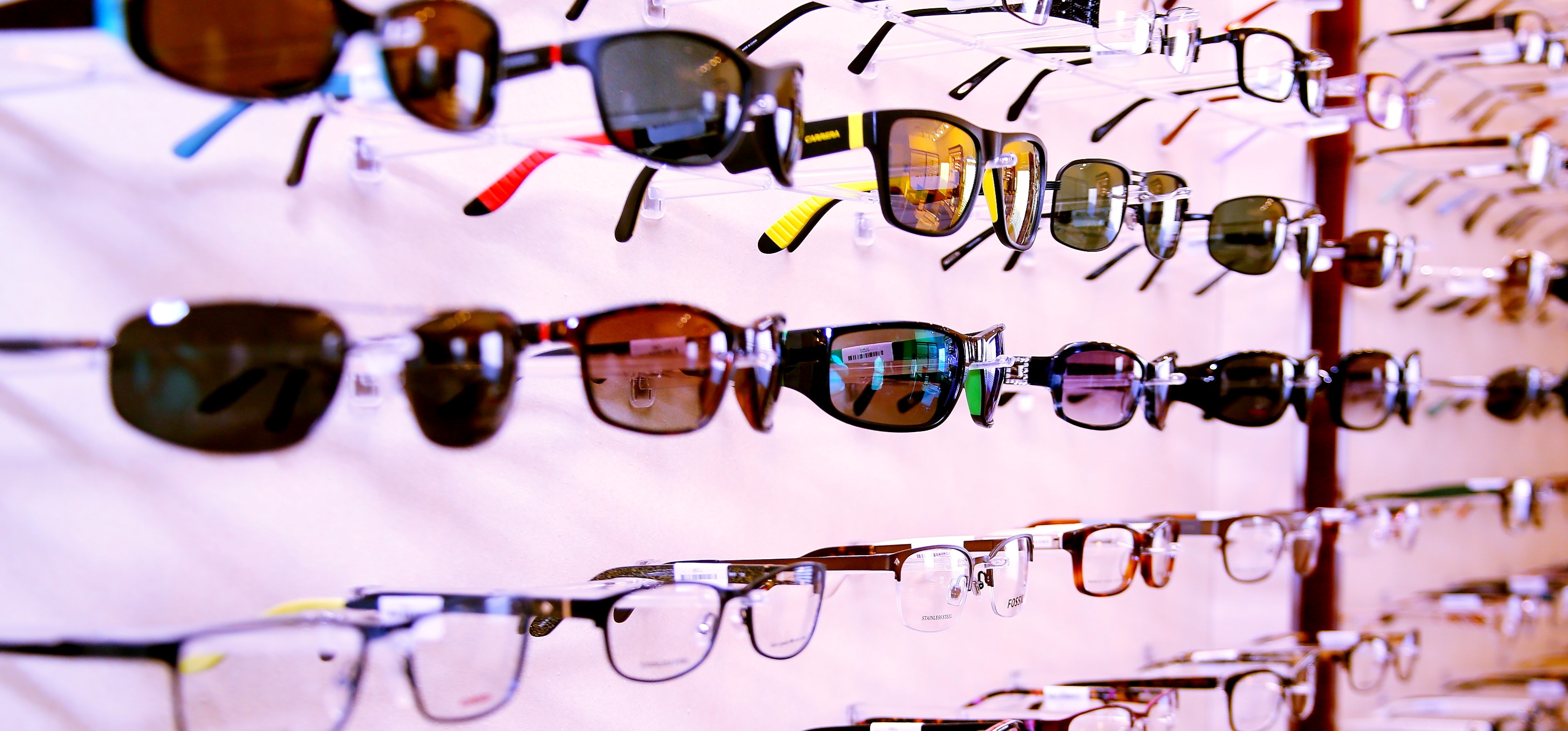 We offer our patients Ophthalmic Products and Contact Lens options that will best suit Your Lifestyle
At Riverview Eye Care we believe that our patients should have access to the best quality ophthalmic products available.
We offer brands you know and love!
| | |
| --- | --- |
| • Oakley | • Costa |
| • Gucci | • Versace |
| • Kate Spade | • Tommy Hilfiger |
| • Juicy Couture | • Ray Ban |
| • Coach | • Carrera |
| • Marc By Marc Jacobs | • Dolce & Gabanna |
| • Bebe | • Banana Republic |
| • Otis & Piper | • Tommy Bahama |
| • Tiffany & Co. | • Any Many More... |
What are Digital Lenses?
To understand the benefits of digital lenses, it is best to make the analogy with High Definition Television.
Much like HD TV, digital lenses offers sharper optics, higher resolution and more visual comfort. These digital lenses are manufactured with advance technology resulting in uniformity of the prescription throughout the entire lens. This translates to less eye fatigue, better peripheral vision and unparalleled clarity.
We provide Digital Single and Multifocal Vision Lenses for the clearest most accurate vision. We proudly dispense:
• Varilux Progressives
• Unity Progressive Lenses
• Crizal
• Unity Anti-reflective coatings
• Transitions
• Sunsync photochromic lenses
• Crizal Prevencia
• Unity Blutech
• Xperio UV
Ask our Doctor's if Prevencia or Blutech would be the right fit for you and your family.
Within today's technologically driven society, we rely more and more on cell phones, tablets and computers to get through our days. However, these necessary tools do unfortunately have some negative repercussions towards ocular health.
Light is essentially made up of a spectrum of colors as illustrated by the rainbow. However, too much exposure to the Blue-Violet portions of this spectrum can be harmful to the eyes. Thus, too much direct sunlight, indoor lighting and long exposure times on electronic devices can be detrimental to ocular health. Some studies have even shown that extended Blue-Violet exposure can disrupt our natural sleeping cycle. Adults and children alike spend the majority of the day looking at cellphones, tablets, TVs and other computer screens for work and play.
We proudly offer our patients products such as Prevencia and Blutech to help reduce the effects of harmful Blue-Violet light. It is never too late to start protecting your eyes.
Contact Lenses

We offer a wide variety of contact lens options.



• Alcon
• Bausch & Lomb
• Boston
• Cooper
• Paragon
• Vistakon